In a Better World
There is a sound. Yes, from deep inside. Although I know I am victim of clever effects and tricks, and I know that it is a bit artificial and exaggerated, yet I surrender. And I know why I do it: because we need such experience. We need films, which are staggering but eventually elevating; which tell us everyday tragedies in a consumable and cinematic manner. Because it deals with problems that are present in our lives: violence, death, revenge as well as facing them all. These are the subjects Susanne Bier, one of the most renowned Danish directors of our time, is talking about in her film Heavnen (In a Better World).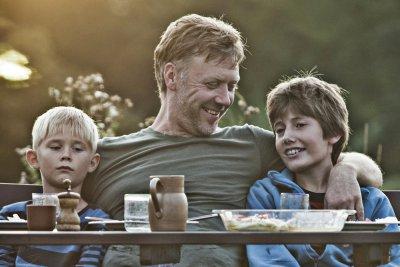 The story takes place in our days, in two continents. One of the scenes is Africa. It is there that Anton works as a doctor, treating with a sense of vocation the poorest people in this wild world of the savanna. Anton's family lives in Denmark. He has two little sons and his wife is not really looking forward to see him: the couple lives separately, they are on the verge of divorce. A new boy arrives in the class of Elias, the teenage son of the pair. He is called Christian and moved back from England with his father following the death of his mother due to a serious illness. Father and son, these two lonely souls are full of pain; the father, however, tries to continue their life and take care of his child, but is unable to form a close relationship with his son. Christian and Elias become friends at school, but they are pestered by the violent behavior of one of their classmates that makes sport of terrorizing others. The two boys soon realize that similar things happen in the world of adults. The violence they experience evokes the suppressed emotions of Christian, and they start to device wild plans with his friend...
What should I do, if someone hits me? Should I turn my other cheek to him, or even thank him for it? Or shell I strike back twice as hard, so that he would disappear from my life forever? These questions can be answered in many ways, and the characters of this film also deal with these humiliating and extreme situations in different ways. But it would only be a clever form of theatricality if Susanne Bier pictured the world or sufferings and violence only one-sidedly. No, here all these are in a harsh contrast with human purity and the desire for love, and longing for peace. And the reason why we surrender to the manipulations of the director is that we would like to believe in the existence of justice and the possibility of another way. For the characters face real dilemmas, while we face universal topics. Despite all our joy we still have to admit: her work is not perfect.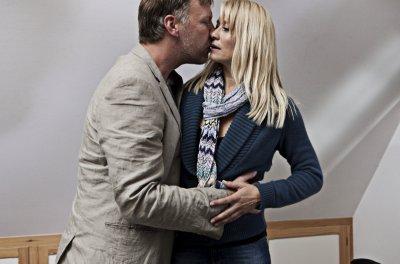 The film is characterized by a kind of hesitant moving between art film and mainstream film. Regarding the script and the approach of the film we receive an absolutely "viewer-friendly" work of art. The director, however, did not dare to leave the hand-held camera behind, as if she did not trust the actors or the material written also by her. The plot, the content of the settings, and the spirit of the film simply does not explain the constant shaking of the pictures, which is not extremely disturbing, but is a typically cheap trick. Nevertheless the shots are beautifully composed and forceful, so we see one of the most beautifully shot motion pictures of the year. The director of photography, Morten Søborg was undeservedly forgotten to be invited to the award ceremonies.
Bier's plot weaving is directing us towards Hollywood, rather than Scandinavian film. The script itself is not too original and one final turn is so artificial that it almost destroys the harmonious proportions of the work but then order is finally restored at the end. Due to the fact that the director is able to approach her characters with love and comprehension, her scenes are nicely elaborated, and she knows the ways of silence as well. So we do not remain outsiders, simply spectators, because the plot captures us easily; we are able to identify ourselves with several characters. Of course, the actors have a huge role in it too.
The adult and child actors are both wonderful; it would be hard to point out anyone of them as the best. Those who know Danish films can see some familiar faces starring again, while those who see a contemporary Scandinavian film for the first time would see several examples of honest and authentic acting. Mikael Persbrandt, Trine Dyrholm, and Ulrich Thomsen delivered a perfect performance. The choice of the two teenage boys was a real hit, they are perfect partners to their mature colleagues, and are more powerful than the majority of American child actors.
It can be felt that the main goal of the creators was to deliver the message of the film to the majority of the audience, therefore its way of characterizing and describing is a bit conventional. But we have to accept: it is fine this way. It is so, because they managed to provide us with a parable on the eternal opposites such as violence and love, revenge and forgiveness in a stylish and moving way. And I am grateful that they did not want me to be stuck in my chair fighting with my tears. They had the courage to present me a positive and uplifting ending going against the artistic trend. Their work became life-affirming, and they made me appreciate my life, and be happy to be human, even though I am aware of all the tragedies and catastrophes surrounding us. And also I should not forget that it all goes hand in hand with responsibility. Therefore I consider it to be essentially important for graduating high-school students and for young people to watch this film, which was awarded the Oscar for the best foreign language film as well as the Golden Globe award this year. It is possible, that it was not the most perfect work of art, but the acknowledgements were received by the right creators.
Haevnen / In a Better World
Danish and Swedish drama film, subtitled, 119 minutes, 2010
Directed by Susanne Bier
Screenplay by Susanne Bier, Anders Thomas Jensen
Original Music by Johan Söderqvist
Cinematography by Morten Soborg
Produced by Sisse Graum Jorgensen
Film Editing by Pernille Bech Christensen, Morten Egholm
Cast
Mikael Persbrandt (Anton)
Trine Dyrholm (Marianne)
Ulrich Thomsen (Claus)
William Johnk Juels Nielsen (Christian)
Markus Rygaard (Elias)

Translated by Alexandra Kiss